Hosted Sharepoint
Web-based collaboration platform for companies
Simple solution for seamless teamwork
Safe place to store, manage and share content
Compare tariffs
GDPR compliant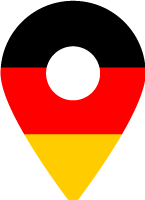 Server location Germany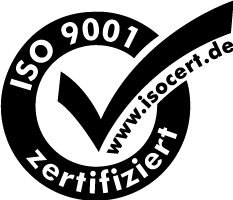 ISO certified
Hosted SharePoint 2013 presents itself as a web-based data exchange: ensuring smooth collaboration within your company and on the Internet. Whenever team members need to take care of managing tasks together and managing common projects, you can use Hosted SharePoint 2013 to resolve your upcoming tasks and problems in a comprehensive and accommodating way.
It is possible to work on a variety of tasks that can be done with comprehensive advice and a more open informational exchange. Task management, which can simultaneously solve common and individual requirements, is ensured by this product. You can work and research in the documents that are available together, and you can also tackle tasks like skillful holiday management with good performance.
Connection to Office Packages
SharePoint 2013 is a solution that also handles well with traditional software requirements, especially as Microsoft SharePoint 2013 can implement the connection to conventional office packages in a normal way. The SharePoint can therefore offer much more than you would expect in a traditional email service. Both the intranet and the extranet are considered with all relevant informational aspects. Users of the system can easily implement SharePoint Consulting, and even have the advantage that the previously common services for SharePoint 2010 are still available in-scope. Consulting also offers SharePoint as a foundation, which can have considerable advantages for project management.
SharePoint Hosting Germany is brought to a solution that makes no further or complicated implementation strategies necessary any longer. It's about providing a web-based platform for advanced business needs that can make for good partnerships within your business. For every imaginable scenario, a solution is offered that is scalable and can skillfully ensure future necessities. The chosen package can be used quickly and safely. You can tailor it to the specific needs of your business, thus greatly improving productivity. Issues of sharing information are getting a better groundwork, regardless of whether the information is shared inside or outside the company.
---
Hosted SharePoint 2013 from LANSOL: Cloud Solution for Web-Based Data Exchange
LANSOL's diverse portfolio includes a variety of cloud solutions for a wide range of requirements. LANSOL Hosted SharePoint 2013 offers four variants of the cloud. These offer different functions at interesting prices.
Top Product: Hosted SharePoint 2013 Enterprise, starting at €46.41 a month
Of the four different variants, LANSOL Hosted SharePoint 2013 Enterprise is particularly comprehensive and powerful. Starting at €46.41 a month, the storage space here is 150 GB at a server location in Germany. Additionally, LANSOL Hosted SharePoint 2013 offers secure SSL transmission, a file size of 100 MB, and accessibility for any number of users. Personalized views and the creation of user statistics are also available. Other capabilities of LANSOL Hosted SharePoint include online storage of critical data, workspace for images and documents, advanced search capabilities, and a notification feature. Additionally, there are many more features for a lighter workday load. Accessibility options include links to Outlook, Word, Excel, OneNote and other Windows Office products. There are also SharePoint apps for Android and Apple iPhone. Of course, the tablet version is also available. LANSOL Hosted SharePoint 2013 is supported by browsers starting with Internet Explorer 8. The general product support is available free of charge in the forum or with a ticket from the Customer Center. The fee-based support for technical questions is available to you with the Advisory Ticket by mail or by phone.
30 Day Free Trial: LANSOL Hosted SharePoint Open
The LANSOL Hosted SharePoint Open version offers all the features mentioned above, but with a storage capacity of 5 GB and a €1.77 monthly price. You can now test this version for 30 days free of charge and with no obligations. The solution Hosted SharePoint Open is a way to get to know the benefits and to test them in daily business practices. Hosted SharePoint is an optimal cloud for companies looking for cost-effective solutions and functional solutions. So, you can determine without risk in the test whether the features meet your claims and requirements, or whether you want to go back to the other versions.
LANSOL Hosted SharePoint 2013 with More Storage Space
If you need more space, you can also use the other two alternatives: Hosted SharePoint 2013 Basic and Hosted SharePoint Advanced. The basic version costs €8.63 per month and offers a storage capacity of 25 GB, the Advanced version costs € 17.26 per month and offers a storage capacity of 50 GB. Aside from that, all the features are available; such as Hosted SharePoint Open and Hosted SharePoint Enterprise.
LANSOL Hosted SharePoint 2013 Offers Individual Possibilities
LANSOL Hosted SharePoint is quick and easy to use, offering your business many individual options. Various tasks and task management procedures are possible thanks to comprehensive advice and open informational exchange. Research and work together on projects and designs, such as holiday management with optimal, with innovative performance. LANSOL Hosted SharePoint 2013 requires no complicated implementation and provides a reliable solution for web-based data exchanges. LANSOL Hosted SharePoint 2013 is a cost-effective and easy-to-use solution for businesses that streamlines office life and operations.